Congratulations, you made it through pregnancy, you birthed your baby into the world and now you are a parent. The postpartum period can look very differently from family to family. There are diaper changes, feeding, burping, laundry (who can such a small human make so much laundry?). All which of course is on top of our regular tasks and often through a foggy, sleep deprived lens.
If you are feeling overwhelmed, we can reassure you that this is very common for new parents.
You are not alone, and we want to help.
There are some cultures around the world where the first 40 days after birth are referred to as the lying in period. It is a time for new parents to take it all in, rest, be taken care of but minimally disturbed. It has been found that this practice often leads to confident parents with a deep parent and child connection. We have all heard the saying "it takes a village…" however, modern culture has left many new parents missing that village support. Someone to bring you food, support you in filtering through the many options of baby care products and advice. Someone to support you physically, mentally and emotionally while your body heals and you settle into your new role. Allowing you to rest, knowing you have the support of a compassionate and knowledgeable professional.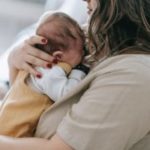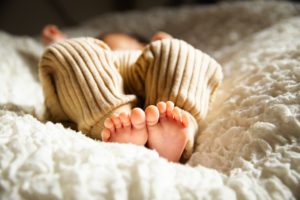 One thing new parents often find is they never have to look far for opinions on how they should or shouldn't parent their baby, whether it is welcomed advice or not. There is no doubt that without support new parenting can be a dark and isolating time. We believe it does take a village, not just to raise a baby, but to raise a well-adjusted and thriving family.
With two doulas to choose from we ensure you get the support you are looking for.
The most comforting characteristic of a postpartum doula is she will meet you where you are at. Day to day, week to week our needs change. A doula will take the time to patiently listen and from there promptly support you as needed. Be it tending to baby while you enjoy a rest or uninterrupted shower. Breastfeeding tips and tricks, or debriefing your birth.
Sometimes the most appreciated is having an adult conversation while cuddling your baby with a cup of tea. We understand postpartum can be a challenging time for our mental health and are here to help navigate those feelings and provide resources as necessary. There are no "that's not how I did that with my baby" or the "my baby never did that" remarks. There are many ways to support the needs of babies, we will help you get the information you need to feel confident in your abilities and decisions.
Best of all this is a day or night service. During an overnight visit (typical but not necessarily) we often give parents a chance to sleep while we stay up and tend to baby. While baby sleeps we often do things like light housework, laundry, or meal prep (is there anything better than waking up to the smell of fresh coffee?)
$30 per hour – booked in 3h minimum time slots